Biamp TesiraFORTE DAN VT4 Digital-Audio-Processor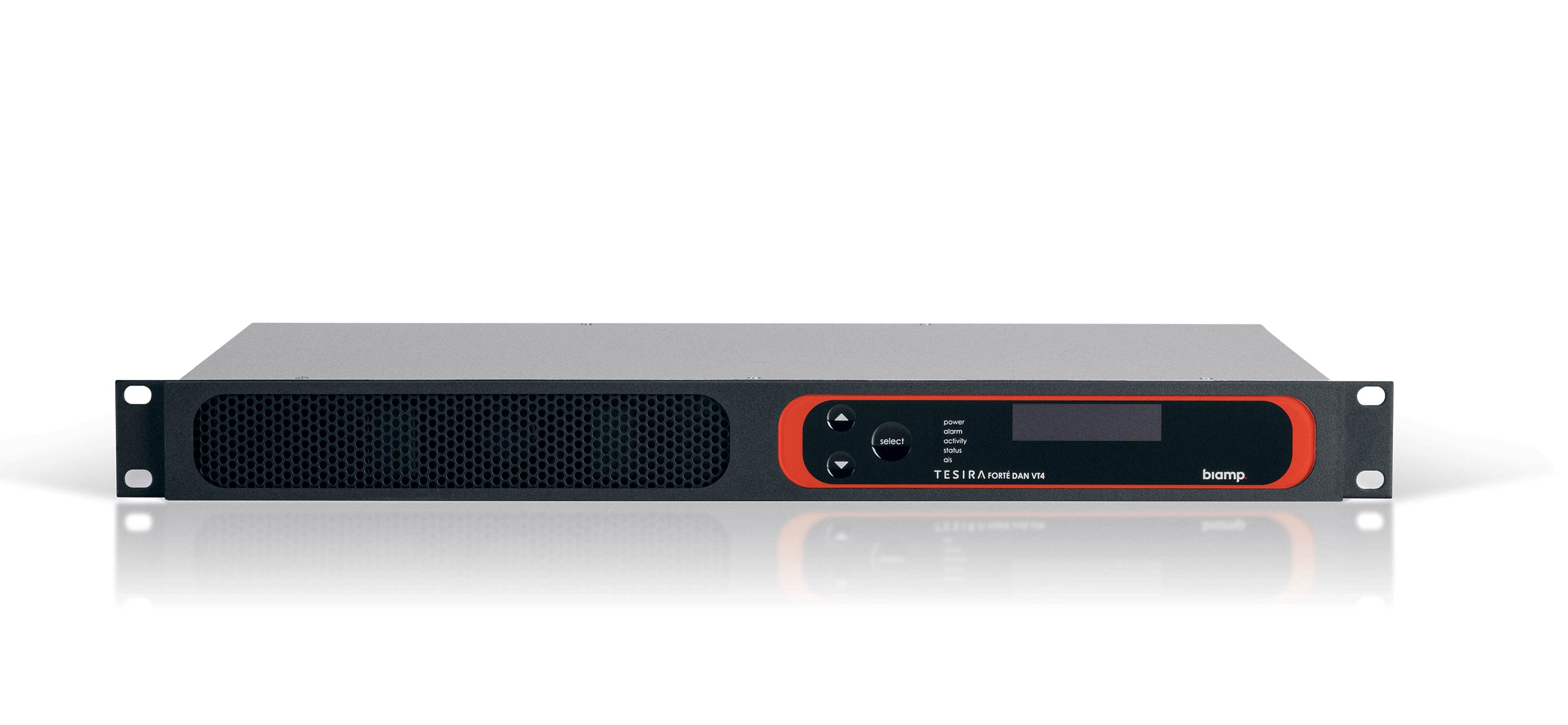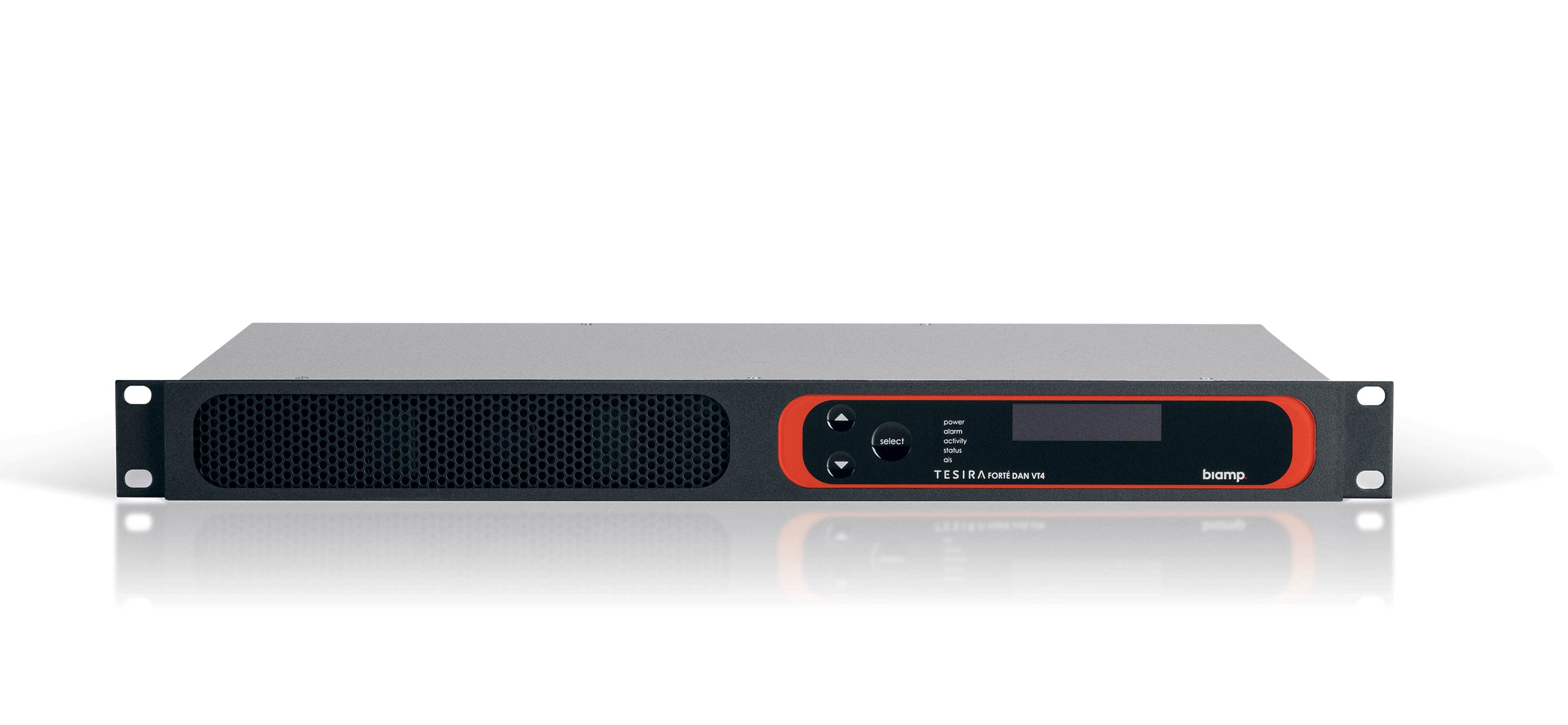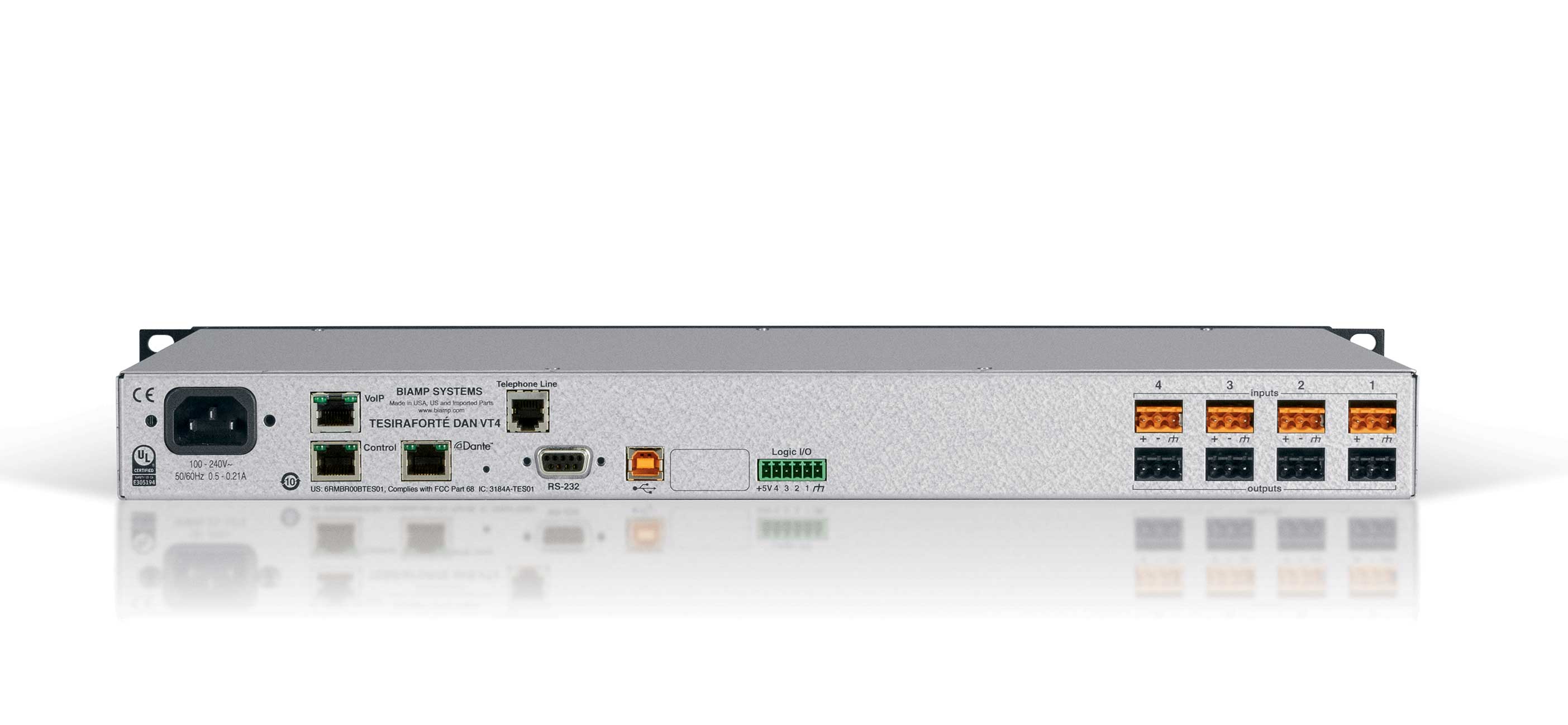 Description
Customer Reviews (1)
The TesiraFORTÉ DAN VT4 is a digital audio server with 4 analog inputs and 4 analog outputs and includes Acoustic Echo Cancellation (AEC) technology on all 4 inputs. It includes up to 8 channels of configurable USB audio, a 2-channel VoIP interface, a standard FXO telephone interface, and Dante digital audio networking.
32 x 32 channels of Dante
4 mic/line level inputs with AEC, 4 mic/line level outputs
Gigabit Ethernet port
RS-232 serial port
4-pin GPIO
2-line OLED display with capacitive-touch navigation
Rack mountable (1RU)
System configuration and control via Ethernet
SIP VoIP interface via RJ-45 connector
Standard FXO telephone interface via RJ-11 connector
Signal processing via intuitive software allows configuration and control for signal routing, mixing, equalization, filtering, and delay
1 Reviews for Biamp TesiraFORTE DAN VT4 Digital-Audio-Processor
Great Product - Wednesday, March 13, 2019

I do like this Product I love that it can do both POTS and Voip
Please sign in or create an account to submit a review for this product.