Cambridge QT 100 Single Zone Sound Masking Controller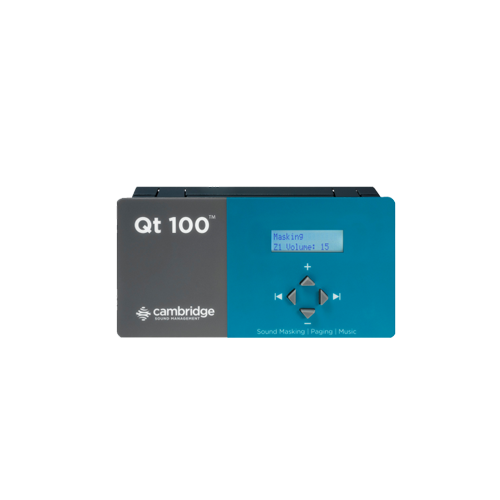 Description
Customer Reviews (1)
QT 100
The QT 100 is ideal for single zone spaces of up to 12,000 square feet.
The QT 100 is easily controlled from the module's front panel, making volume adjustments quick and easy.
The QT 100 uses sound masking set to a frequency range of human speech and helps to cancel voices out just enough so you can't hear them.
1 Reviews for Cambridge QT 100 Single Zone Sound Masking Controller
Gets the Job Done! - Thursday, March 14, 2019

I am impressed with this little controller for our little area it worked great
Please sign in or create an account to submit a review for this product.