Clear Voice 2MN Planar Speaker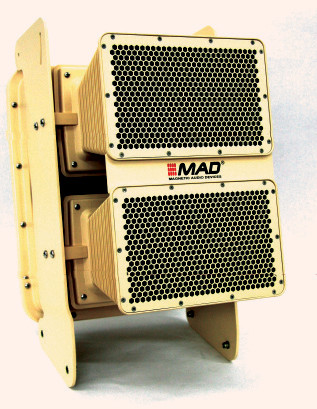 Description
Customer Reviews (1)
The 2MN Planar Speaker can reach large groups up to 240 yards.  The Clear Voice MN Series creates maximum vocal intelligibility and clarity, even while transmitting that message over very long distances. It's designed to meet the demands of mass notifications; the Clear Voice MN systems are the first choice when long distance clarity and intelligibility are the priorities. Use this Planar speaker for both mobile and fixed installations. Mobile MN speakers allow for rapid deployment on tripod stands or in emergency vehicles, boats, or aircraft.
Engineered to be the most effective and efficient planar transducer on the market. Perfect for noisy warehouses and production areas where high noise is an issue, ideal for train stations and subway platforms where ambient noise levels render conventional horns ineffective, the 2MN fits where you need it.
Product Features
Throw distance 240 yards
Comes with Bracket
2 drivers
Very high intelligibility
Weatherproof
Single point source
5-year warranty
Controllable coverage pattern
Rugged housing
1 Reviews for Clear Voice 2MN Planar Speaker
simply amazing - Saturday, April 6, 2019

The sound from this was so much better than a standard horn
Please sign in or create an account to submit a review for this product.